We are very proud to have been chosen to create the stained glass windows and mosaic for the Elk Valley Rancheria Casino Administration building in Crescent City, CA (see below) and an office building for the Yurok Tribe in Humboldt County, CA (on following page). By incorporating the rich symbolism of their totems and tribal seals in the designs, we hope we are helping to keep their culture and history alive and vibrant to all who visit the buildings and for generations to come.



Elk Valley Rancheria Casino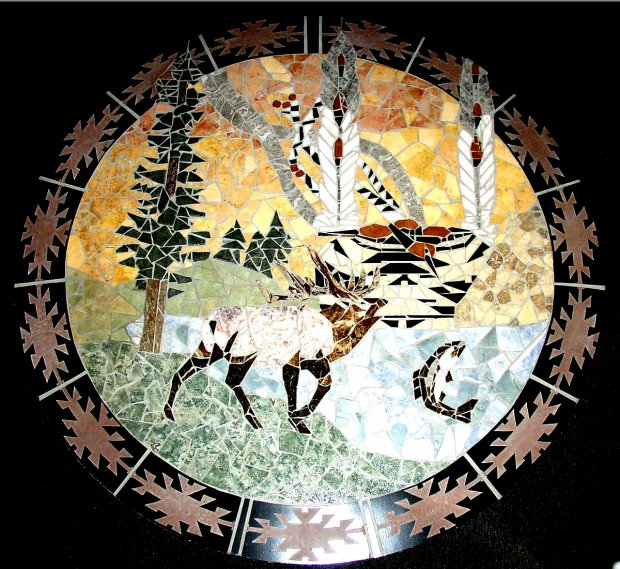 Mosaic of the Elk Valley Rancheria Tribe's seal that fills the entryway floor.
To see a larger image, click on the thumbnail.
(Use your browser's back button to return here.)
Next page: the Yurok tribe building
All designs copyright Kelley Studios